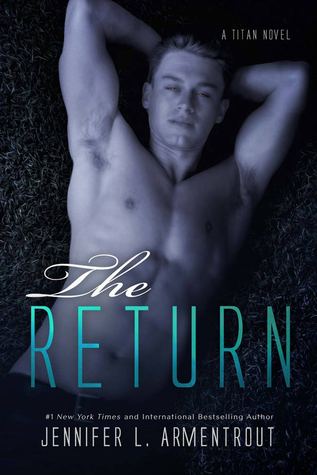 Posted by Donna
Release Date: February 17th, 2015
Finished Date: October 17th, 2014
Publishers:
Spencer Hill Press
Genre:
New Adult, Paranormal
Source: Loan
Format: Paperback
Pages: 335
The Fates are cackling their bony asses off…
It's been a year since Seth made the deal with the gods that pledged his life to them. And so far, the jobs they've given him have been violent and bloody–which is kind of all right with him. But now Apollo has something else in mind for Seth. He's got to play protector while keeping his hands and fingers off, and for someone who really has a problem with restraint, this new assignment might be the most challenging yet.
Josie has no idea what this crazy hot guy's deal might be, but it's a good bet that his arrival means the new life she started after leaving home is about to be thrown into an Olympian-sized blender turned up to puree. Either Josie is going insane or a nightmare straight out of ancient myth is gunning for her.
But it might be the unlikely attraction simmering between her and the golden-eyed, secret-keeping Seth that may prove to be the most dangerous thing of all.
Because history has once again been flipped to repeat.
Book 1 in the new adult paranormal TITAN series, spin-off to the best selling COVENANT series.
The Review: The Covenant series by Jennifer L. Armentrout is one of my absolute favourite series ever, so when I heard that JLA was writing more based around Seth with a new series - The Titans, I have to say I was pretty damn excited. I've always had a love-hate relationship with Seth because if you've read the series you know why and if you don't, Seth was kind of a dangerous character so of course I went into The Return with caution. However, Seth is definitely not the same character we've met before and I was completely rooting for him throughout this book.
It's been one year since Seth made a deal with The Titans where he basically handed over his life to them to save the one person he's ever cared about. Now he's become their lackey, handing down punishment to the people that sided with Ares and his job isn't a nice one - it's violent and bloody but Seth's enjoying it because he knows it's what he deserves, especially with all the destruction he's done in the past. But when Apollo comes to Seth with a new task, he's now becomes the protector of a girl who has a massive role to play in trying to overthrow the escaped Itans.
Josie's life is suddenly turned upside down when Seth fills her in on her destiny - she's a demigod and her destiny is to defeat the escaped Titans, and Josie realizes that her crazy mother, might not be so crazy after all. Now she has to leave everything she's ever known and is thrown into a world of danger. But escaping with the hot stranger - Seth might not be so bad after all...right?
I honestly didn't know what to expect when I headed into The Return especially with it being a New Adult story but as normal JLA doesn't disappoint! It was easy to slip into Seth's head and get to know him more than what we have previously saw, especially with half the story being told from his prospective. Seth really wasn't how I knew him. He's definitely different and more aware of how his actions will affect people. If I'm honest, I just wanted to give him a big hug because he's suffered a horrible life when all he's ever wanted is acceptance and love. I really came to love him during this story and feel as though that was always JLA's plan.
With Josie being a new character and with her story being more surrounded the Titans, I enjoyed getting to know her and her story. It took me a little to warm up to her because even though she could see these strange things happening around her and of course it's explained what's her life will be like, it takes ages for her to really understand, for it to really in for her. It takes her a while and so she spends a lot of time thinking about Seth. I wanted her to focus more on her destiny, but once I reached the middle of the story, she changes and realizes that is real and she's needs as much help as she can get. I really enjoyed the connection she had with Seth - she sees the real him and so their story is quiet intense. They make a great team.
The plot of the story is engaging and intriguing, it's dangerous and exciting and did I mention hot? Oh yeah, it's hot! They story is also mixed with Covenant and Titan details and I loved that. It's was like getting the best of both world. And some of my favourite characters made appearances too - Deacon and Luke. It was good to see where they are at and how their world has changed since the event in Sentinel. And I'm hoping Alex and Aiden make an appearance soon. I'm eager to see how Seth will handle that.
In all, The Return definitely left an impression on me and I thoroughly enjoyed Seth and Josie's story and yep, I'm definitely left wanting more! Well done JLA for another fantastic story.
Thank you Kayleigh @ K-Books for loaning me your ARC copy!