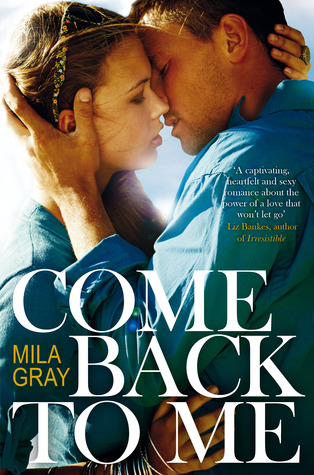 Posted by Jess
Release Date: June 19th
, 2014
Finished Date: July 8th, 2014
Publishers:
Pan MacMillan
Genre:
New Adult, Romance, Contemporary
Source: For Review
Format: eARC
Pages: 373
Home on leave in sunny California, Marine and local lothario Kit Ryan finds himself dangerously drawn to his best friend's sister, Jessa - the one girl he can't have.
But Kit's not about to let a few obstacles stand in his way and soon Jessa's falling for his irresistible charms.
What starts out as a summer romance of secret hook-ups and magical first times quickly develops into a passionate love affair that turns both their worlds upside down.
When summer's over and it's time for Kit to redeploy, neither Kit nor Jessa are ready to say goodbye. Jessa's finally following her dreams and Kit's discovered there's someone he'd sacrifice everything for.
Jessa's prepared to wait for Kit no matter what. But when something more than distance and time rips them apart they're forced to decide whether what they have is really worth fighting for.
A breathtaking, scorchingly hot story about love, friendship, family and finding your way back from the edge of heartbreak.
The Review: I knew it. I knew it from the moment that I found out that Sarah Alderson was going to write an NA book that I would not be disappointed. Come Back to Me was a great book. Sarah Alderson was made to write NA.
Come Back to Me was a roller coaster of emotions. So many feelings in one book, and a story that captures your heart from that very first scene. You're hooked. This book touches on very real subjects, and very real situations that are currently happening in this world, and it's handled well and with care.
From the moment we meet Jessa and Kit, you feel those sparks, you feel that instant chemistry, and it just jumps right off of that page! They're a great pair, and I loved reading about their budding relationships, both feeling unrequited to start, but then giving in to their desires and just letting go.
Come Back to Me has it all, love, jealousy, sex, betrayal and whole big bag of emotion that you just feel everything the instant it's there. This book is all very real, you are right there constant in the whirlwind of these two lives, their fears and doubts, their loves and losses. It's all there and it's all brilliantly captivating, that you will not be able to get enough of this.
I've read all of Sarah Alderson's books so far, and this is probably, if not, the best yet. If you're looking to read something by this author, starting with this book would be a great idea. Not only will you not regret it, but you'll find within it a story of one of the deepest and purest loves that you may have ever read in an NA novel.
Sarah Alderson (or Mila Gray) is a genius and I cannot wait, for another NA book from her. Simply brilliant.
Note: This book is best for ages 17+ due to adult scenes and content
Thank you to Pan MacMillan for the opportunity to review this book in exchange for an honest review.