Easy (Contours of the Heart #1)
by Tammara Webber
Release Date:
January 3rd, 2013
Publishers:
Penguin
Genre: New Adult, Contemporary, Romance
Pages: 322
Rescued by a stranger.
Haunted by a secret
Sometimes, love isn't easy...
He watched her, but never knew her. Until thanks to a chance encounter, he became her savior...
The attraction between them was undeniable. Yet the past he'd worked so hard to overcome, and the future she'd put so much faith in, threatened to tear them apart.
Only together could they fight the pain and guilt, face the truth - and find the unexpected power of love.
A groundbreaking novel in the New Adult genre, Easy faces one girl's struggle to regain the trust she's lost, find the inner strength to fight back against an attacker, and accept the peace she finds in the arms of a secretive boy.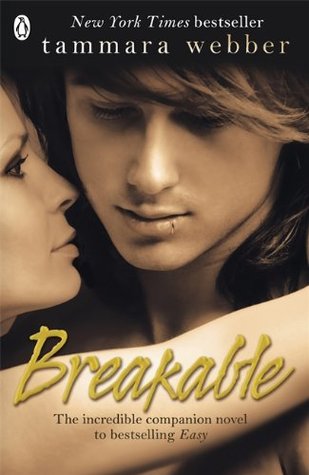 Breakable - a companion novel to Easy - told in Lucas's POV!
He was lost and alone. Then he found her.
And the future seemed more fragile than ever.
As a child, Landon Lucas Maxfield believed his life was perfect and looked forward to a future filled with promise — until tragedy tore his family apart and made him doubt everything he ever believed.
All he wanted was to leave the past behind. When he met Jacqueline Wallace, his desire to be everything she needed came so easy…
As easy as it could be for a man who learned that the soul is breakable and that everything you hoped for could be ripped away in a heartbeat.
We fell in love with Lucas Maxwell when we first read Easy, and we're guessing you guys love him too!
If you are fans of the series, then we're guessing you'd like to win some exclusive goodies right?
We knew you would!
With the release of Breakable - a companion novel to Easy told in Lucas's point of view,
thanks to Penguin UK and Tammara Webber, we have SIGNED copies of both Easy and Breakable to giveaway to FOUR winners! Yes, you heard us, FOUR winners!
The giveaway is only open to UK residents - sorry international peeps, but come back next week Saturday and you will find some more awesome giveaway's happening!
So UK peeps, want to enter right?