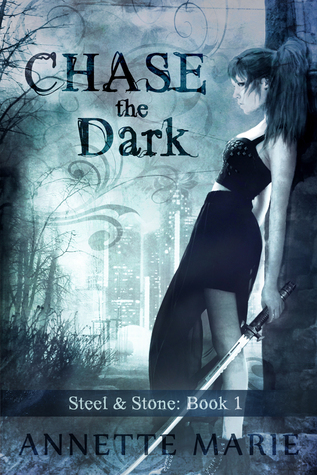 Posted by Melanie
Release Date: October 17th, 2014
Finished Date:
January 10th, 2015
Publishers:
Self Published
Genre:
Urban Fantasy, Romance
Source: For Review
Format: Kindle
Pages: 302
Piper Griffiths wants one thing in life: To become a Consul, a keeper of the peace between humans and daemons. There are precisely three obstacles in her way.
The first is Lyre. Incubus. Hotter than hell and with a wicked streak to match. His greatest mission in life is to get Piper — plus every other female in a ten mile radius — into bed, and when not actively working on that, he's annoying the crap out of her.
The second is Ash. Draconian. Powerful. Dangerous. Scarier than most people's worst nightmares. He knows too much and reveals nothing. Also, disturbingly attractive — and scary. Did she mention scary?
The third is the Sahar Stone. Top secret magical weapon of mass destruction. Previously hidden in her Consulate until thieves broke in, went on a murder spree, and disappeared with the weapon.
And they left Piper to take the fall for their crimes.
Now she's on the run, her dreams of becoming a Consul shattered and every daemon in the city gunning to kill her for something she didn't actually steal. She's dead on her own, but there's no one she can trust to help her—no one except two entirely untrustworthy daemons.
...See problems one and two.
The Review: I absolutely loved this book, in my opinion it was YA perfection!
The character of Piper drew me in straight away, as did the mysterious demon duo of Lyre & Ash as we join all three in a battle against time to prove their innocence, save Piper's father and keep the coveted Sahar Stone out of the wrong hands.
The story got off to an action packed start and that action did not stop throughout the book giving me a thrill of a read. Piper is special, she is the only female to survive being born with two Haemon parents, the cost of this is that she has no magic. Piper more than compensates for this as she trains to become a member of the Consul and is well equipped to defend herself. That is until her whole life is turned upside down and she has to put her trust in an Incubus – Lyre – and a Draconian – Ash which begins not only an amazing story but also a very tentative love triangle. I know what you all think – urgh love triangles – I'm not a fan of them myself but it was nicely done here and no one is falling madly in love right now, it was the stirring of feelings between these young people thrust into life threatening situations. Lyre is the happy go lucky, fun character with his flirtatious banter that no one can resist but Piper so that leaves Ash who of course, is the bad boy, constantly brooding, sure of himself, alpha in the making but there's just something about him that draws you in and makes you want to know more. I like both of these options for her, I'm leaning towards one but would be happy with either at this point.
Now, it's not all about the romance….in fact that's just a tiny smidgen of the content of this book but believe me the storyline is awesome! We have a magical world filled with lots of different magical people – Haemons (part daemon/part human) who possess magic, humans and Daemons that come in all shapes and forms. There is a sort of Heaven and Hell but they are known as the Overworld and Underworld that don't necessarily equate to good and evil, there is a lot of enemies on all sides – daemons against daemons, humans against daemons, Haemons against daemons, and daemons against everyone else- so there is a lot of room for conflict but this story focuses on the Sahar Stone, Piper has it and everyone wants it – meaning that she is constantly running & fighting for her life and to protect the stone throughout the book. Multiple enemies are doing all they can to capture Piper leading her into perilous situations where she is forced to fight for her life without any magic (she doesn't have any). It isn't all cut and dried though because there are plenty of twists and turns to keep everyone on their toes, the book full of action and the story at a great pace – I could not put it down! It had everything I want to read in a UF – action, great characters, awesome world building, diverse species, secrets and lies, twists and turns and a smidge of romance…. Now I want more!
Thank you to Annette Marie & NetGalley for giving me the opportunity to review this book in exchange for an honest review.