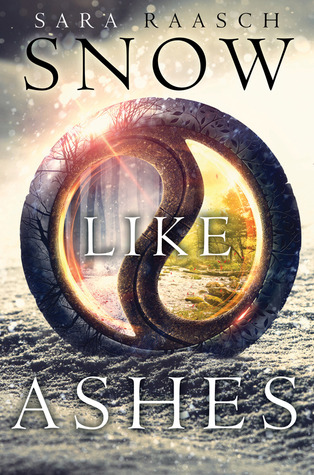 Posted by Donna
Release Date: October 14th
, 2014
Finished Date: August 16th, 2014
Publishers:
Balzer + Bray
Genre:
YA Fantasy
Source: For Review
Format: eARC
Pages: 432
A heartbroken girl. A fierce warrior. A hero in the making.
Sixteen years ago the Kingdom of Winter was conquered and its citizens enslaved, leaving them without magic or a monarch. Now, the Winterians' only hope for freedom is the eight survivors who managed to escape, and who have been waiting for the opportunity to steal back Winter's magic and rebuild the kingdom ever since.
Orphaned as an infant during Winter's defeat, Meira has lived her whole life as a refugee, raised by the Winterians' general, Sir. Training to be a warrior—and desperately in love with her best friend, and future king, Mather — she would do anything to help her kingdom rise to power again.
So when scouts discover the location of the ancient locket that can restore Winter's magic, Meira decides to go after it herself. Finally, she's scaling towers, fighting enemy soldiers, and serving her kingdom just as she's always dreamed she would. But the mission doesn't go as planned, and Meira soon finds herself thrust into a world of evil magic and dangerous politics – and ultimately comes to realize that her destiny is not, never has been, her own.
Sara Raasch's debut fantasy is a lightning-fast tale of loyalty, love, and finding one's destiny.
T
he Review: Remarkably well written, unique and amazing, Snow Like Ashes is a fantastic debut novel and a YA fantasy story that you can't miss.
Meira has lived her whole life knowing that the Kingdom she belongs to – Kingdom of Winter was defeated and leaving the remaining survivors enslaved in work camp run by the Kingdom of Spring. Meira and the remaining eight survivors that weren't captured have been on a mission for the past sixteen years to try and take back what they've lost and help their King back into his rightful place. But without their magic – which was lost during the battle, their journey won't be easy.
When Meira is finally given the chance to show what she is capable of, she's finally doing something she loves – helping her cause, but the mission doesn't go to plan and soon Meira's life has changed for the worst. Can Meira sacrifice her own happiness in the name of her Kingdom and give up the one boy that means the world to her in the process?
This was just the type of read I was looking for! It had been a long while since I'd read another fantasy wise and it just reminds me that I really need to read more of it. Snow Like Ashes is simply stunning read. What stood out for me was how original it is. I don't recall every reading a story quite the same and for that reason I loved it. It was so exciting to unravel this imaginative world. The magic was unique and very interesting. And it had a fantastic plot that kept my attention all the way through. Fantastic characters that was easy to fall in love with. But more so, so many twist and turns that I didn't expect. And when they were revealed, talk about mind-blown. I finished this story needing more – it's that good.
As I mentioned, Snow Like Ashes has a fantastic set of characters. Meira is amazing, she's strong, determined and she's more than happy to bend a few rules to get what she wants. She could be quite rash sometimes but I loved that she wasn't one of these characters that lets herself be walked all over. It's good to have a strong heroine and Meira was that. I loved Mather, Theron, Sir; all of the secondary characters were second to none.
Now Meira's relationship with Mather is very touching, I loved them together and I could see why she liked him so much. I was definitely rooting for them two to start with, but here's where things get interesting. Yes, there is a tiny and I mean tiny love triangle. It's not one that consumes that whole story. It's the right added touch and gives you some fantastic romance moments. Prince Theron was impossible not to love. He and Meira don't have the best set up but for then it seems to work and they find they have more common than they though. I've got to say, I don't know who I'm rooting for. Apart of me wants to say Mather's so Meira can have the relationship she's always wanted. But then I want to say Prince Theron for the fact that it's something new and surprising and the way she feels about him is something different. Either way, I can't wait to see how this plays out and I hope I have front row seats to it.
In all, Snow Like Ashes is a gripping read – one full of magic, suspense and loyalty. I am so pleased with this book – so go read it!
Favourite Quotes: "Just keep breathing. No matter what happens, no matter who turns on me, no matter what pompous swine thinks he has power over me, I am still me. I will always be me."
Thank you to Balzer + Bray
for giving me the opportunity to review this book in exchange for an honest review.