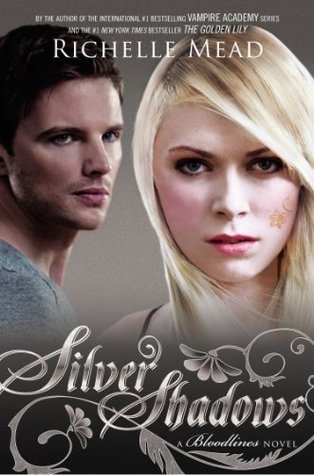 Posted by Donna
Release Date: July 29th, 2014
Finished Date: July 28th, 2014
Publishers:
Puffin
Genre:
YA, Paranormal, Romance
Source: For Review
Format: Paperback
Pages: 380
Sydney Sage is an Alchemist, one of a group of humans who dabble in magic and serve to bridge the worlds of humans and vampires. They protect vampire secrets—and human lives.
In The Fiery Heart, Sydney risked everything to follow her gut, walking a dangerous line to keep her feelings hidden from the Alchemists.
Now in the aftermath of an event that ripped their world apart, Sydney and Adrian struggle to pick up the pieces and find their way back to each other. But first, they have to survive.
For Sydney, trapped and surrounded by adversaries, life becomes a daily struggle to hold on to her identity and the memories of those she loves. Meanwhile, Adrian clings to hope in the face of those who tell him Sydney is a lost cause, but the battle proves daunting as old demons and new temptations begin to seize hold of him. . . .
Their worst fears now a chilling reality, Sydney and Adrian face their darkest hour in this heart-pounding fifth installment in the New York Times bestselling Bloodlines series, where all bets are off.
The Review: Richelle Mead is back with Silver Shadows, the fifth instalment in the Bloodlines series and what an experience it was. Engrossing, emotional and so exciting, and let's not forget more Adrian and Sydney!
After The Fiery Heart, which was a masterpiece of work, I knew that anything after that would be hard to top. It brought so many spectacular moments and while Silver Shadows in parts, was just as good, the first 150 pages really were quite slow. I hate to stay that but it really was. I found myself getting frustrated with Adrian and Sydney's situations and more so with Adrian and the way he 'handled' it all. I wanted movement, I wanted Sydney and Adrian back together but it was clear from the start that there would be quite a wait. But once I hit that 175 page mark, oh wow, Richelle Mead was back in force and what an amazing ride it was from there on out!
Sydney's situation was simply horrid. It actually made me hate the Alchemists for how they treated their people who step out of line. I could see why they felt the need for a rehabilitation centre but they just handled everything so poorly and just damn right inhuman. I honestly don't know how Sydney kept it together for so long. Her journey was emotional! And Adrian's, without her he simply falls apart. He made some silly mistakes which had me so mad, but I'm glad he got his act together. I definitely enjoy the story more when the two of them are together, I simply don't like them apart and I enjoy the story all the more when they are.
I think what made this instalment so memorable is that one scene in Vegas! I'm not saying more but it's a whirlwind of emotions in a highly dangerous situation that will simply bring on the feels for the story. It's was a fantastic and unexpected part of the story, hence why it's so memorable!
The ending was good, it wasn't on the level as The Fiery Heart's ending but it was good in its own way, letting you see how things in the next book may go. Everyone's stories are suddenly coming together and I just can't wait for the final instalment. I need more Adrian and Sydney and I'm not ready to let these characters go just yet.
Favourite Quotes: "I know what love is, Mom. I've had love that burns in every fibre of my being, that drives me to be a better person and empowers me through each moment of the day. If you'd ever had something like that, you'd hold on to it with every bit of strength you had." – Adrian
"Everything I'd fought for, every challenge, every victory … all of it was empty if anything happened to him. Without him, I wouldn't have had the courage to become the person I was. Without him, I wouldn't have realized what it truly was to live and love life. He was my centre, and there was nothing I wouldn't do, nothing I wouldn't give up, to keep him safe." – Sydney.
Thank you to Puffin for giving me the opportunity to review this book in exchange for an honest review.