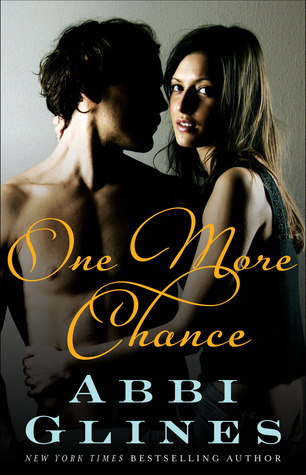 Posted by Donna
Release Date: September 2nd
, 2014
Finished Date: September 3rd, 2014
Publishers:
Simon and Schuster UK
Genre:
New Adult, Contemporary, Romance
Source: For Review
Format: Paperback
Pages: 256
Grant Carter did everything in his power to convince Harlow Manning that he was a good guy. More than a smooth-talker and someone she could trust. He had to overcome his reputation as a playboy, and his history with Harlow's half-sister, Nan, a woman with a reputation of her own.
Harlow had taken the chance, falling hard and fast for the guy who thrilled her with his all-consuming desire. After a lifetime of avoiding bad boys like Grant, she had opened herself to the possibilities of love...
But a life-changing secret has torn them apart, and now Grant and Harlow must decide if they have enough fight to make it work - or if the pain of betrayal has permanently destroyed their future.
T
he Review: I couldn't wait to dive into the next instalment of Grant and Harlow's life and finally, One More Chance is released and I have to say, it was a very intense ride!
Grant Carter finally found the girl he never knew he was searching for in Harlow Manning. But he had her and now he's lost her, but he'll do anything to get her back.
Harlow Manning has been sheltered all her life but Grant Carter makes her want more, but with a life threatening illness hanging over her and the turn of events that could mean leaving Grant forever, Harlow does the only thing she can do, she pushes Grant away even if it means making herself unhappy. But with a secret burning inside of Harlow, can her and Grant somehow make their crazy lives work and finally find their happily ever after?
It's no secret how much I enjoy Abbi Glines books and waiting for another book from her is like being a child at Christmas, and One More Chance is just as intense as all her other books, if not maybe even more. I do have to say though, I really wish she would tie the characters stories up all in one book. I don't think they warrant a sequel - as much as I enjoy them - sometimes it just seems like the story is being dragged out.
Anyway, I really enjoy Grant and Harlow as a couple. Yes, it's frustrating because Harlow is always pushing Grant away but I was glad to see her come to her senses quite quickly on during the story. I think the the way the story headed was intriguing and so damn emotional. True to Abbi Glines work, her stories are a tad predictable but it's nice reading a story and knowing what to expect at the end. But more importantly, I loved the Grant redeems himself and stands by Harlow. But I loved their ending, it couldn't have been more perfect.
I'm excited to see what's next in the Rosemary Beach series with You Were Mine. We've already had a little sneak peak into the turmoil that is Bethy and Tripp, so yep, I'm excited!
Thank you to Simon and Schuster for giving me the opportunity to review this book in exchange for an honest review.