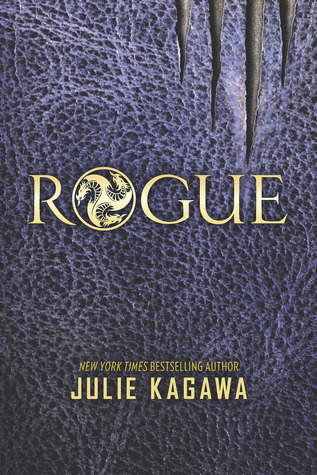 Posted by Donna
Release Date: April 28th, 2015
Finished Date:
May 7th, 2015
Publishers:
Mira Ink
Genre:
YA
, Fantasy, Paranormal, Romance
Source: For Review
Format: Paperback
Ember Hill left the dragon organization Talon to take her chances with rebel dragon Cobalt and his crew of rogues. But Ember can't forget the sacrifice made for her by the human boy who could have killed her—Garret Xavier Sebastian, a soldier of the dragonslaying Order of St. George, the boy who saved her from a Talon assassin, knowing that by doing so, he'd signed his own death warrant.
Determined to save Garret from execution, Ember must convince Cobalt to help her break into the Order's headquarters. With assassins after them and Ember's own brother helping Talon with the hunt, the rogues find an unexpected ally in Garret and a new perspective on the underground battle between Talon and St. George.
A reckoning is brewing and the secrets hidden by both sides are shocking and deadly. Soon Ember must decide: Should she retreat to fight another day…or start an all-out war?
The Review: Ember Hill has never agreed with the way her community is run by Talon, so after the event in book one, Ember is has now gone rogue and is on the run with a group of other rogues. But before Ember can start looking forward, she needs to help Garrett – a St George solider who saved helped her escape a Talon assassin – from being executed for breaking St George's rules. Ember know she needs help and she can only turn to Colbat – the rogue Dragon that opened her eyes to the evil that is Talon. But Talon will do anything to get Ember back on their side of the war – even if that means sending her twin brother after to her…..
Julie Kagawa has been one of my favourite authors ever since I first read her Iron Fey series. Since then she's continued to produce fantastic stories that I've loved and while the Talon series may not be my favourite amongst Julie's other series, Talon and Rogue are definitely still worth a read. Especially if you're a fan of Dragon stories or even if you've never read a Dragon story – this is a good place to start.
Rogue picks up straight where Talon left off and this time we're dropped straight into the action, whereas Talon was quite slow paced because of it was more of a set-up book for the sequel. So you don't need to worry about this book dragging because it didn't. Rogue also gives us multiple points of views. We've seen Garrett, Ember and Riley before but we also get Dante this time, which was good to read. I thought Julie did a good job capturing the different personalities of each of these characters. Writing in four different characters each with their stories can't be easy, but she does it well. They all have their own voice so it's never hard to mix the characters up. I like Ember and I like that she has her own mind and doesn't like to be controlled by Talon. This is why I think Dante's point of view is so important to the story because he agrees with everything Talon stands for, whereas Ember doesn't. It's definitely interesting!
The plot of Rogue is faster paced, more exciting and the plot thickens at every turn. It is sometimes quite predictable and we can almost see what will happen next. War is on the way and it's going to be deadly.
As much as I have good things to say with the series, I still find that I don't enough it as much as Julie's other work. I don't think it as the same magic as the others but still I enjoy it enough to continue to see what happens next.
Thank you to Mira Ink for giving me the opportunity to review this book in exchange for an honest review.