"Waiting On" Wednesday is a weekly event, hosted by Jill at Breaking the Spine, that spotlights upcoming releases that we're eagerly anticipating.
Donna's WoW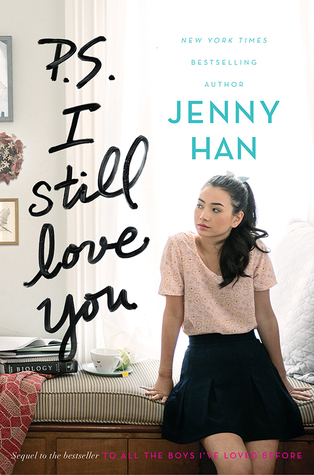 P.S. I Still Love You (To All the Boys I've Loved Before #2)
by Jenny Han
Release Date: May 26th, 2015
Lara Jean didn't expect to really fall for Peter.
She and Peter were just pretending. Except suddenly they weren't. Now Lara Jean is more confused than ever.
When another boy from her past returns to her life, Lara Jean's feelings for him return too. Can a girl be in love with two boys at once?
In this charming and heartfelt sequel to the New York Times bestseller To All the Boys I've Loved Before, we see first love through the eyes of the unforgettable Lara Jean. Love is never easy, but maybe that's part of makes it so amazing.
Donna's thoughts: I'm dying for this book! I need it. I can't wait for it. I need more LJ and I need more Peter! Eep! Love the cover!
Melanie's WoW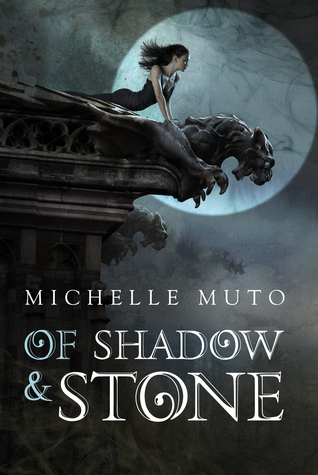 Of Shadow and Stone
by Michelle Muto
Release Date:
February 25th 2015
Gargoyles were created centuries ago to protect mankind, but something went horribly wrong. Now only the sentinel—a mortal chosen to control the stone beasts—stands between them and their human prey.
When the latest sentinel is killed, Kate Mercer is destined to take his place. But Kate has enough going on in her life—like a skyrocketing film career, a delusional ex-boyfriend, and a crazed stalker who will stop at nothing to get to her. But the powers that be have decided, and Kate is transported to Shadow Wood, a mysterious castle that serves as a sanctuary for the supernatural. Although beautiful, Shadow Wood is no safe place for a mere mortal. Yet Kate is drawn not only to the gargoyles but also to Ian McGuire, a charming novelist who might be in the greatest danger of all.
As Kate decides whether to accept the most perilous role of her life, she discovers there are more secrets than answers within the castle's walls. Her survival and Ian's depend on her ability to master the gargoyles before time runs out. Is fate really cast in stone?
Melanie's thoughts:
I actually have this one to review but it sounds great and I'm really looking forward to it - don't forget to watch out for the review ;)
<
What's your "waiting on" pick this week?
Want to participate?
Grab the logo, post your own WoW entry on your blog, and leave your link at Breaking the Spine.