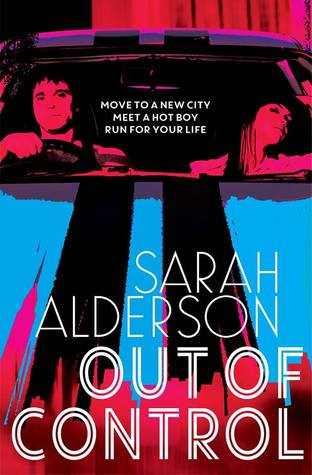 Posted by Jess
Release Date: May 22nd, 2014
Finished Date: November 3rd, 2014
Publishers:
Simon & Schuster
Genre:
YA, Contemporary, Suspense, Thriller
Source: Bought
Format: Paperback
Pages: 320
When 17 year old Liva witnesses a brutal murder she's taken into police custody for her own protection. But when the police station is attacked and bullets start flying it becomes clear that Liva is not just a witness, she's a target.

Together with a car thief called Jay, Liva manages to escape the massacre but now the two of them are alone in New York, trying to outrun and outwit two killers who will stop at nothing to find them.

When you live on the edge, there's a long way to fall.
The Review:
Hmm, not my favourite of Sarah Aldersons books. Although it was one that I enjoyed, enjoyed enough to rate it a 3 star, I still wouldn't put it up there with the best of hers. I've read all of Sarah's books to date, including the ones by her other pen name, and this one fell sort of flat. It's a shame really because I always anticipate a new Sarah Alderson book and this one was no different. I loved the blurb and I loved the cover, that I couldn't wait to get my hands on it.
It wasn't a bad start, I was intrigued and engaged from the first page but it took me a little longer to read, it took me a while to connect with the characters. I guess more than anything, I went in with high expectations because I'm such a fan of her books and her previous ones have been excellent, but this one didn't quite meet the expectation I wanted. The overall concept of the story is great, and I think with a little more umph to it, it would have been a fabulous book. I felt a few things could have been done differently, but if it had the focus that I would have liked, it would have ended up being similar to Hunting Lila.
My 3 stars mostly go to the story concept and Sarah herself. Although this book (for me) wasn't up to Sarah Aldersons standard (purely my opinion) it is a good read and an engaging one at that, but it's just a little slower in pace and character connection as a reader that had me holding back. This won't stop me from reading Sarah Alderson, nope. This is merely a bump and I'm over it and look forward to her next book :)