"Waiting On" Wednesday is a weekly event, hosted by Jill at Breaking the Spine, that spotlights upcoming releases that we're eagerly anticipating.
Donna's WoW
The Fate of Ten (Lorien Legacies #6)
by Pittacus Lore
Release Date:
August 25th 2015
The sixth book in the thrilling, action-packed, New York Times bestselling I Am Number Four series! For years the Garde have fought the Mogadorians in secret. Now all of that has changed. The invasion has begun. If the Garde can't find a way to stop the Mogs, humanity will suffer the same fate as the Lorien: annihilation.
There is still hope. When the Elders sent the Garde to Earth, they had a plan—one which the Garde are finally starting to understand. In the climax of The Revenge of Seven, a group of the Garde traveled to an ancient pyramid in Mexico known to their people as the Sanctuary. There they awoke a power that had been hidden within our planet for generations. Now this power can save the world . . . or destroy it. It will all depend on who wields it
Donna's thoughts: I am Number Four was probably the first story I ever read which had aliens in and now we're on book 6? Time has flown by. I'm glad this isn't the last one though because I never want it to end!
Melanie's WoW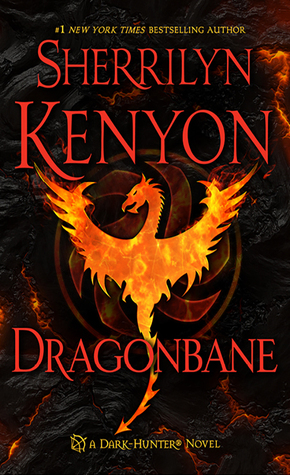 Dragonbane (Were-Hunter #9)
by Sherrilyn Kenyon
Release Date: August 4
th 2015
Out of all the mysterious boarders who call Sanctuary home, no one is more antisocial or withdrawn than Maxis Drago. But then, it's hard to blend in with the modern world when you have a fifty foot wingspan.
Centuries ago, he was cursed by an enemy who swore to see him fall. An enemy who took everything from him and left him forever secluded.
But Fate is a bitch, with a wicked sense of humor. And when she throws old enemies together and threatens the wife he thought had died centuries ago, he comes back with a vengeance. Modern day New Orleans has become a battleground for the oldest of evils. And two dragons will hold the line, or go down in flames.
Melanie's thoughts:
I seriously cannot wait for this book because a) it's one of my fave series ever and b) DRAGONS!!!!!!......hellooooo :)
<
What's your "waiting on" pick this week?
Want to participate?
Grab the logo, post your own WoW entry on your blog, and leave your link at Breaking the Spine.