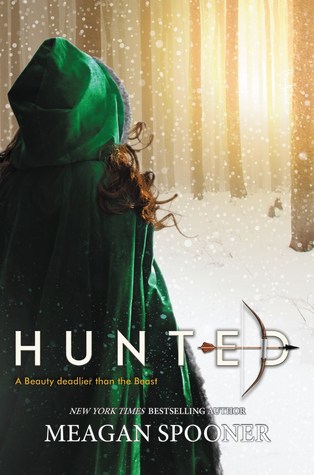 Posted by
Donna
Release Date: March 17th, 2017
Finished Date:
January 3rd, 2017
Publishers: HarperTeen
Genre:
YA, Fantasy, Re-Telling
Source: For Review
Format: eARC
Pages: 352
Buy:
Amazon UK
/
Amazon US / The Book Depo
Beauty knows the Beast's forest in her bones—and in her blood. Though she grew up with the city's highest aristocrats, far from her father's old lodge, she knows that the forest holds secrets and that her father is the only hunter who's ever come close to discovering them.
So when her father loses his fortune and moves Yeva and her sisters back to the outskirts of town, Yeva is secretly relieved. Out in the wilderness, there's no pressure to make idle chatter with vapid baronessas…or to submit to marrying a wealthy gentleman. But Yeva's father's misfortune may have cost him his mind, and when he goes missing in the woods, Yeva sets her sights on one prey: the creature he'd been obsessively tracking just before his disappearance.
Deaf to her sisters' protests, Yeva hunts this strange Beast back into his own territory—a cursed valley, a ruined castle, and a world of creatures that Yeva's only heard about in fairy tales. A world that can bring her ruin or salvation. Who will survive: the Beauty, or the Beast?
The Review:
As soon as I heard about Hunted by Meagan Spooner I just knew I wanted to read it. As soon as I know a story is based on one of my favourite Disney books/films, I immediately have high expectations for it. The story is a Beauty and the Beast retelling but with its own unique twists to the story we all know and love. Meagan Spooner adds in the Russian folk tale about the Firebird - which if you've not heard of it before is definitely an added bonus to the story and for you as a reader, however, if like me you've read it several times before unfortunately it's nothing new.
Hunted is a story that I believe many will absolutely love. For me, I'm kind of stuck in the middle. There were parts I enjoyed and others I didn't. For the most part I just found the whole story absolutely slow. Too slow to the point of when the story did eventually pick up and get better, I'd lost most of the interest I once held for this book. Which is a shame because I felt like the story had a lot of potential but just fell short in parts. I was at that point where I was going to give up and take my first read of 2017 and file it under my DNF finish reads, however, I was convinced to carry on reading and see this story through.
So did it get better? The story did get better but as I said before, by that point I'd lost most interest of the story. I was simply reading to see what happens next and to be able to rate and review the book. I always find when a story is slow that I slowly become detached from the characters. In Hunted, I was never attached to the characters to care for them. So unfortunately by the time I had reached the end, I just felt it was all so unsatisfying and didn't live up to the expectations I had.
When I read a Beauty and the Beast retelling I want to be able fall in love with the beast and it's just not possible to that when you read this book. I applaud Meagan Spooner for her efforts but unfortunately I just don't think this one was for me.
Thank you to HarperTeen for giving me the opportunity to review this book in exchange for an honest review.