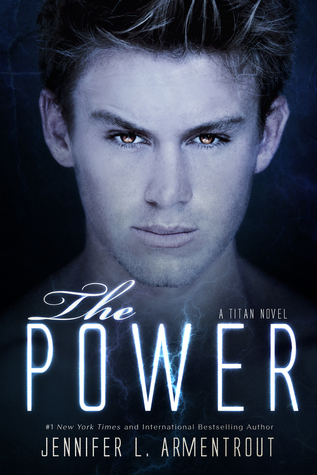 Posted by
Donna
Release Date:
February

23rd

, 2016
Finished Date:
February , 2016
Publishers:
Hodder & Stoughton
Genre:
N

A, Paranormal, Romance
Source: For Review
Format:
Pap

erback
Pages: 4

00
Buy:
Amazon UK
/
Amazon US / Book Depo
With any great change, there is always strife, and the Covenant University has become the frontline between pure-bloods who want the Breed Order reinstated and the half-bloods who want the right to control their own destinies.
Fate has other plans.

The violence is escalating and war between the races seems inevitable, and it couldn't come at a worse time. Hyperion may be out of commission, but Josie and Seth know they have only earned a reprieve. Seth must get Josie fully prepared, which means controlling her newfound abilities, and they need to find the other demigods before the Titans do.
But the gods are sensing a greater threat.

Only one thing is more dangerous than a bunch of starved Titans, and that's an out-of-control Apollyon. The aether in Josie is drawing Seth in deeper, and when lust mixes with love and gives way to power, he knows being close to her is not only dangerous to her, but to everyone around them, but letting her go requires a level of selflessness that just isn't Seth's style.

The paths taken in the past are becoming the roads of the future.
The Review:
It's no secret that I adore Jennifer L. Armentrout so with every new book she releases I find myself more and more excited. When the released for The Power book two in the Titan series came around I simply couldn't wait to start reading especially with the Covenant series being one of my favourite series – anything in that world I think I'll always want more even if it's Seth's story this time around.
When I read The Return last year I honestly wasn't expecting to love it as much as I did. That's mainly because I had such a love-hate feeling with Seth during the Covenant series but, reading The Return definitely made me see him in a different light and by doing so made me start to love him more than hate him. And that didn't change in The Power, if anything I've really started to enjoy watching the person Seth is becoming even with his odd mistakes along the way but hey, the guy has some serious issues he needs to deal with and I'm more than happy to continue reading his story.
With the story being told in dual narrative we also get to see Josie whose life is just as much as a struggle as it was before. She's trying to up her battle skills along with her powers so she can stand a fighting chance when the next God appears. I really admire Josie's strength throughout this story. Like I said she has a lot to deal with her powers, her relationship with her father, trying to find other demi-gods and her relationship with Seth. I'm surprised she didn't exploded but I felt she handled everything as well as she could do. And I'm honestly starting to look forward to her chapters now too. The relationship between Josie and Seth is at the front of the story as it's one I absolutely love. It's not without it's struggles but their definitely a couple I'm rooting for.
The Power also brings old characters back into the story such as Alex and Aiden. Yay! It's been too long without Aiden St Delphi and I'm so glad he's back and Alex too. It great to introduce them to to this part of the story and they came at the right time too. I love how easy it was slipping back into these characters even if it's not told from their point of view. It's like being reunited with friends. And of course it was great seeing the old gang Deacon, Luke, Marcus etc… I don't think this whole series would be the same without them.
In all, The Power was a fabulous sequel to The Return. It's action-packed and full of angst and romance and it's definitely a series you should be adding to your TBR list!
Thank you to Hodder & Stoughton for giving me the opportunity to review this book in exchange for an honest review.