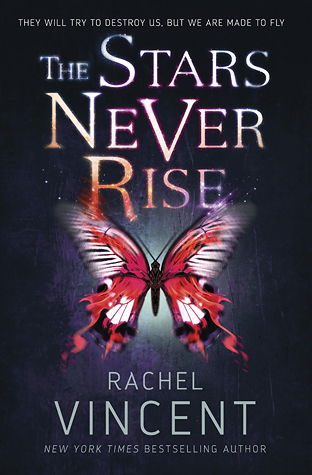 Posted by Melanie
Release Date: June 9th, 2015
Finished Date:
June 11th, 2015
Publishers:
Delacorte Press
Genre:
YA, Urban Fantasy
Source: For Review
Format: eARC
Sixteen-year-old Nina Kane should be worrying about her immortal soul, but she's too busy trying to actually survive. Her town's population has been decimated by soul-consuming demons, and souls are in short supply. Watching over her younger sister, Mellie, and scraping together food and money are all that matters. The two of them are a family. They gave up on their deadbeat mom a long time ago.
When Nina discovers that Mellie is keeping a secret that threatens their very existence, she'll do anything to protect her. Because in New Temperance, sins are prosecuted as crimes by the brutal Church and its army of black-robed exorcists. And Mellie's sin has put her in serious trouble.
To keep them both alive, Nina will need to trust Finn, a fugitive with deep green eyes who has already saved her life once and who might just be an exorcist. But what kind of exorcist wears a hoodie?
Wanted by the Church and hunted by dark forces, Nina knows she can't survive on her own. She needs Finn and his group of rogue friends just as much as they need her
The Review: The Stars Never Rise is the beginning of a brand new YA series from Rachel Vincent.
In this we find a world that has changed, a world that has seen horror through the invasion of demons. Pockets of human life remain in much guarded cities where the church is the law and everyone must adhere to the rules or face horrific consequences.
Nina lives in New Temperance along with her sister Melanie and her drugged up mother. She does what she has to to survive and feed her sister because their mother squanders what little money they have on 'other' things. Life is hard, if the church found out about her mother's lack of parenting both she and Mellie would be taken by the church and forced to give their lives over to it, so she scrapes by but in a year she will be free to make money herself and look after her sister properly without anyone's help. That is until the boy with the green eyes enters her life and everything is turned upside down.
Finn is a fugitive but that doesn't stop him saving Nina's life from a demon possessed human, he came here with a purpose and he needs to see it through. Nina is glad that her escapade wasn't noticed, she really doesn't need the church at her door when her mother is in such a state so she goes about her business as usual and is totally unprepared for what will happen right on her own doorstep. Mellie has been keeping secrets, secrets that could get one burned for heresy….. and that's just the tip of the iceberg! Nina is forced to look for help from an unlikely source who has much information that she so desperately needs but she is about to become one of the hunted too.
I really enjoyed this book and thought it was brilliantly different with a fresh and new premise. I really liked the world the author created, there is a history of why the world has ended up the way it has and it is talked about throughout much of the book. It wasn't hard to take in and wasn't done in a huge info dump like some books tend to do, it was explained well, I got the idea pretty quickly and liked it. I suppose the book will fall into the dystopian bracket and it does fit well but isn't dreary and boring -like most are. Both Nina and Mellie are good characters and I connected with them straight away, it was easy to empathise with their situation and their lives because their situation was bleak. Nina had taken over the motherly role and you could tell it weighed on her but you could also see that she could and would bear the burden. Mellie's secret is huge and a total life changer where it could go in lots of directions; all of them bad but Nina also has her secrets too but despite that, she is a rock for Mellie and that showed her strength of character.
It's quite hard to review the storyline because it could easily be spoiled by a number of things so I'm afraid it will be quite vague. Secrets are the name of the game here, everyone is keeping them and the reader will see them all unfold. This leads to some really bad situations and confrontations giving us a fast paced adventure that is filled with action and fight scenes- especially when 'degenerates' are around. It's hard to know who to fear the most – the demons or the church – at least they know the demons are their enemy but the church is just as barbaric which will be seen big style. The romance in this very different and takes a little getting used to but is actually rather sweet and a nice balm to the intensity of the story and softens up the characters a lot. A lot of the story is about the things you will discover throughout the book and the consequences from all sides, it is an awesome introduction to the series and has oodles of potential for more giving me a very exciting story filled with tension, unique world building, great characters, lots of action and a very satisfying ending that definitely left me wanting more.
Thank you to Delacorte Press for giving me the opportunity to review this book in exchange for an honest review.