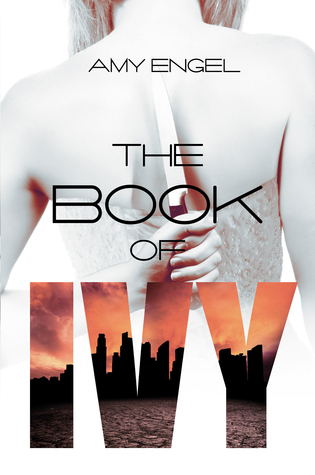 Posted by Donna
Release Date: November 4th, 2014
Finished Date:
June 7th, 2015
Publishers:
Entangled Teen
Genre:
YA, Dystopia
Source: Gifted
Format: Paperback
After a brutal nuclear war, the United States was left decimated. A small group of survivors eventually banded together, but only after more conflict over which family would govern the new nation. The Westfalls lost. Fifty years later, peace and control are maintained by marrying the daughters of the losing side to the sons of the winning group in a yearly ritual.
This year, it is my turn.
My name is Ivy Westfall, and my mission is simple: to kill the president's son—my soon-to-be husband—and restore the Westfall family to power.
But Bishop Lattimer is either a very skilled actor or he's not the cruel, heartless boy my family warned me to expect. He might even be the one person in this world who truly understands me. But there is no escape from my fate. I am the only one who can restore the Westfall legacy.
Because Bishop must die. And I must be the one to kill him…
The Review:
It's been a long while since I've read and dystopian book and enjoyed it as much as I enjoyed
The Book of Ivy.
Saying the word enjoyed is putting it mildly because this book completely blew me away and left me desperately wanting more!
Ever since the nuclear war happened fifty year ago it left everything destroyed but a group of the survivors joined together and have now created some kind of peace. But even though everything appears peaceful, in secret a revolution is brewing and Ivy Westfall in stuck in the middle of it. Ivy is forced to marry Bishop Lattimer who is the son of the president and the person who her family are trying to overthrow. Ivy's task is simple. She must kill Bishop in order to weaken the President. But the more time Ivy spends with Bishop the harder things become because he isn't the boy that he has been portrayed to be and soon her feelings towards her new husband become very muddled. Can Ivy do what is asked of her or will she betray the only family she's ever had?
I'm so glad I finally made time to read this fantastic book. Ever since it first released I've heard such positive reviews from it so I did go into the book with a few expectations and I'm pleased to say that Amy Engel delivered them all.
What I enjoyed about The Book of Ivy is the love story. And no, it's not just about a romance. There are plenty of other aspects that I really enjoyed as well but, what kept me completely captivated from start to finish was the relationship between Ivy and Bishop. It was just so sweet. They're two people that have never met until the moment they are due to be married and then have to act as married couples do like live together. At first they're both nervous and unsure of the other but slowly they start to build this relationship and it's beautiful to watch. They're both patient with each other and take the time to get to know one another. The turned a bad situation into a good one and by the time I made it to the half way point of the story, I was completely rooting for these too. Ivy and Bishop were great characters. And of course I have a soft spot for Bishop because he is a true gentleman. It was simply impossible not to love him.
I really liked Ivy too. She's torn between what she's been brought up to believe in and now she's with the enemy (as her family would call them) she really starts to see things for how they truly are. But she still feels this sense of loyalty to her family. She was torn. It would be the same for anyone I would think. But I feel as though she was mature enough to sort things out herself.
The story itself is full of political events that are important to the story and as a reader its's really hard to see who is on the right or wrong side. Because for me, both sides had valid points. But I had a clear cut vision on who I would run the country and that would be Ivy & Bishop. I think they'd do right by the people while creating a fair system. I guess time will tell when the sequel is released which I'm waiting impatiently for. I'm so glad I've already pre-ordered my copy because I can't wait to see what happens next.