"Waiting On" Wednesday is a weekly event, hosted by Jill at Breaking the Spine, that spotlights upcoming releases that we're eagerly anticipating.
Donna's WoW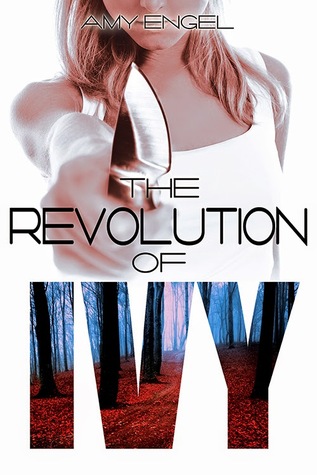 The Revolution of Ivy (The Book of Ivy #2)
by Amy Engel
Release Date: November 3rd, 2015
Ivy Westfall is beyond the fence and she is alone. Abandoned by her family and separated from Bishop Lattimer, Ivy must find a way to survive on her own in a land filled with countless dangers, both human and natural. She has traded a more civilized type of cruelty--forced marriages and murder plots--for the bare-knuckled brutality required to survive outside Westfall's borders.
But there is hope beyond the fence, as well. And when Bishop reappears in Ivy's life, she must decide if returning to Westfall to take a final stand for what she believes is right is worth losing everything she's fought for.
Donna's thoughts: I recently read the first book in this series and wow, talk about amazing. I loved it that much I pre-ordered the sequel straight away. Roll on November! I need to see what happens next with Ivy and Bishop!
Melanie's WoW
Flight from Death (Fly by Night #1)
by Yasmine Galenorn
Release Date:
July 7th, 2015
From New York Times bestselling author Yasmine Galenorn comes an all-new series set in the realm of her Otherworld novels.
I'm Shimmer, a blue dragon shifter. Thanks to a mistake, I was exiled from the Dragon Reaches and sentenced to work for Alex Radcliffe, a vampire who owns the Fly by Night Magical Investigations Agency. Now, not only do I have to adapt to Earthside culture, but every time I turn around, somebody's trying to kill us. And worse, Alex is as gorgeous as he is exasperating. But you know what they say: All's fair in love and bounty hunting…
When an old friend of Alex contacts him about a haunting at the High Tide Bed & Breakfast in Port Townsend, Washington, we think we're on a simple ghost hunt. But our investigation quickly transforms into a deadly fight as we uncover an eighty-year-old murder, a cursed house, and a dark force trapping the spirits within. To stop impending disaster we must break the curse and lay the angry spirits to rest.
Melanie's thoughts:
I don't have much of a wait for this and it sounds fab!
<
What's your "waiting on" pick this week?
Want to participate?
Grab the logo, post your own WoW entry on your blog, and leave your link at Breaking the Spine.