"Waiting On" Wednesday is a weekly event, hosted by Jill at Breaking the Spine, that spotlights upcoming releases that we're eagerly anticipating.
Jess's WoW
Black Iris
by Leah Raeder
Release Date: April 28th
, 2015
The next dark and sexy romantic suspense novel from the USA TODAY bestselling author of Unteachable.
Laney Keating's senior year of high school sucked. It began with one moment of weakness, one stupid gesture for a hopeless crush. Then the rumors started. Slut, they called her. Queer. Pillhead. Psycho. Mentally ill, messed up, so messed up even her own mom decided she wasn't worth sticking around for.
If Laney could erase that whole year, she would. College is her chance to start with a clean slate.
She's not looking for new friends, but they find her: charming, handsome Armin, the only guy patient enough to work through her thorny defenses—and fiery, filterless Blythe, the bad girl and partner in crime who becomes closer than a sister.
But Laney knows nothing good ever lasts. When a ghost from her past resurfaces—the bully responsible for everything, the boy who broke her down completely—she decides maybe it's time to live up to her own legend. And Armin and Blythe are going to help.
Because that was the plan all along.
Because the rumors are true. Every single one of them. And Laney is going to show them just how true. She's going to show them all.
Jess's thoughts:
"I absolutely LOVED this authors debut novel 'Unteachable' and when I came across this one her second book, I got so damn excited. I absolutely must have it. Now. Like yesterday."
Donna's WoW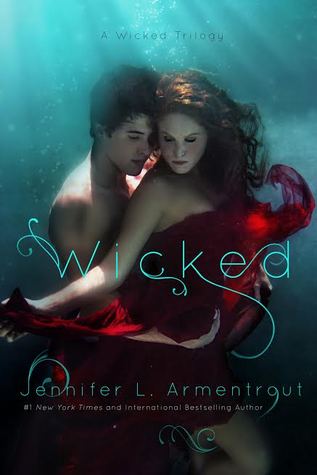 Wicked (A Wicked Saga #1)
by Jennifer L. Armentrout
Release Date: December 8th, 2014
Things are about to get Wicked in New Orleans.
Twenty-two year old Ivy Morgan isn't your average college student. She, and others like her, know humans aren't the only thing trolling the French Quarter for fun… and for food. Her duty to the Order is her life. After all, four years ago, she lost everything at the hands of the creatures she'd sworn to hunt, tearing her world and her heart apart.
Ren Owens is the last person Ivy expected to enter her rigidly controlled life. He's six feet and three inches of temptation and swoon-inducing charm. With forest-green eyes and a smile that's surely left a stream of broken hearts in its wake, he has an uncanny, almost unnatural ability to make her yearn for everything he has to offer. But letting him in is as dangerous as hunting the cold-blooded killers stalking the streets. Losing the boy she loved once before had nearly destroyed her, but the sparking tension that grows between them becomes impossible for Ivy to deny. Deep down, she wants… she needs more than what her duty demands of her, what her past has shaped for her.
But as Ivy grows closer to Ren, she realizes she's not the only one carrying secrets that could shatter the frail bond between them. There's something he's not telling her, and one thing is for certain. She's no longer sure what is more dangerous to her—the ancient beings threatening to take over the town or the man demanding to lay claim to her heart and her soul.
Donna's thoughts: This looks awesome. Plain and simple! I hope it lives up to JLA's standards!
<
What's your "waiting on" pick this week?
Want to participate?
Grab the logo, post your own WoW entry on your blog, and leave your link at Breaking the Spine.
Happy Reading!