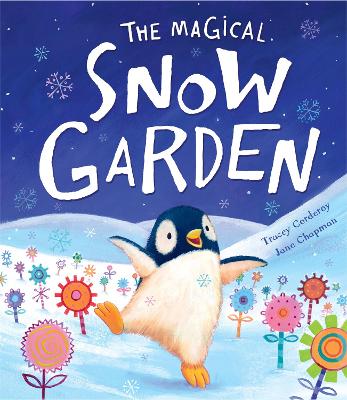 Posted by Donna
Release Date: September

1st

, 2015
Finished Date: November 29th, 2015
Publishers:
Little Tiger Press
Genre:
Children's Picture Book
Ages:
3 - 5 years old
Source: For Review
Format:
Paperback
Far away, where snowflakes twinkle like stars, Wellington penguin dreams of growing a garden. "Impossible!" say his friends. "You can't grow a garden in the snow." But Wellington is determined to create something truly magical...Snuggle up and share this heart-warming picture book about refusing to give up on a dream. Written by Tracey Corderoy (Shifty McGifty and Slippery Sam) and with enchanting illustrations from Jane Chapman (The Little White Owl), The Magical Snow Garden is a must for any child's Christmas stocking.
The Review:
Th

is

story follows Wellington the penguin who has dreams of growing a garden. The problem is he lives where it snows so it's impossible to grow plants and flowers. However, Wellington has another idea. He thinks he can create a garden from recycling old pieces of material, buttons, sea shells and many other objects. And he's set to prove everyone who told him he couldn't wrong. It's a story about determination and always believing you can create anything you want. And Wellington's personality really shines through out the story and his big ideas are definitely something to marvel at.
This book went down a right treat with my

D

aughter. As soon as the pile of books arrived The Magical Snow Garden was the first story my

D

aughter picked to read. With it's beautiful illustrations and it's touching and magical story this was definitely a perfect story to read around the holidays. And as a parent it was so much reading a story that was so perfectly well put together.
In all, The Magical Snow Garden is a fantastic story with even better pictures that will definitely capture any child's attention.
Thank you to Little Tiger Press for giving me the opportunity to review this book in exchange for an honest review.