"Waiting On" Wednesday is a weekly event, hosted by Jill at Breaking the Spine, that spotlights upcoming releases that we're eagerly anticipating.
Donna's WoW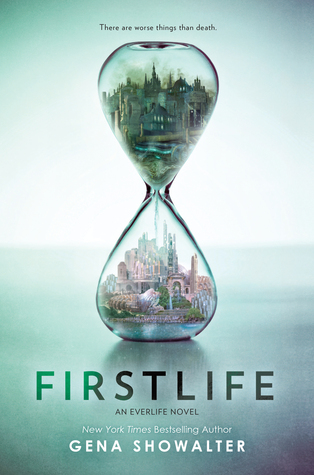 Firstlife (An Everlife Novel #1

)
by Gena Showalter
Release Date: February 2

3rd

, 2016
ONE CHOICE.

TWO REALMS.

NO SECOND CHANCE.

Tenley "Ten" Lockwood is an average seventeen-year-old girl…who has spent the past thirteen months locked inside the Prynne Asylum. The reason? Not her obsession with numbers, but her refusal to let her parents choose where she'll live—after she dies.

There is an eternal truth most of the world has come to accept: Firstlife is merely a dress rehearsal, and real life begins after death.

In the Everlife, two realms are in power: Troika and Myriad, longtime enemies and deadly rivals. Both will do anything to recruit Ten, including sending their top Laborers to lure her to their side. Soon, Ten finds herself on the run, caught in a wild tug-of-war between the two realms who will do anything to win the right to her soul. Who can she trust? And what if the realm she's drawn to isn't home to the boy she's falling for? She just has to stay alive long enough to make a decision…
Donna's thoughts:
I have mixed thoughts about this so far. I love Gena's work but I'm not keen on alternate worlds. Hopefully I'll enjoy it!
Melanie's WoW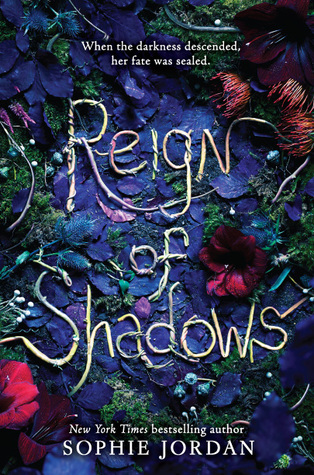 Reign of Shadows
by Sophie Jordan
Release Date: February 9th

, 2016
Seventeen years ago, an eclipse cloaked the kingdom of Relhok in perpetual darkness. In the chaos, an evil chancellor murdered the king and queen and seized their throne. Luna, Relhok's lost princess, has been hiding in a tower ever since. Luna's survival depends on the world believing she is dead.

But that doesn't stop Luna from wanting more. When she meets Fowler, a mysterious archer braving the woods outside her tower, Luna is drawn to him despite the risk. When the tower is attacked, Luna and Fowler escape together. But this world of darkness is more treacherous than Luna ever realized.

With every threat stacked against them, Luna and Fowler find solace in each other. But with secrets still unspoken between them, falling in love might be their most dangerous journey yet.

With lush writing and a star–crossed romance, Reign of Shadows is Sophie Jordan at her best.
Melanie's thoughts:
This sounds good, I've only read a couple of fairytale retellings so hopefully this will live up to expectations.
<
What's your "waiting on" pick this week?
Want to participate?
Grab the logo, post your own WoW entry on your blog, and leave your link at Breaking the Spine.