"Waiting On" Wednesday is a weekly event, hosted by Jill at Breaking the Spine, that spotlights upcoming releases that we're eagerly anticipating.
Donna's WoW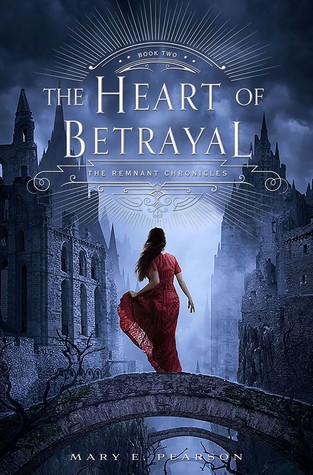 The Heart of Betrayal
(The Remnant Chronicles #2)
by Mary E. Pearson
Release Date: July 7th, 2015
Intrigue abounds in this hotly anticipated sequel to The Kiss of Deception!
Held captive in the barbarian kingdom of Venda, Lia and Rafe have little chance of escape. Desperate to save her life, Lia's erstwhile assassin, Kaden, has told the Vendan Komizar that she has the gift, and the Komizar's interest in Lia is greater than anyone could have foreseen.
Meanwhile, nothing is straightforward: there's Rafe, who lied to Lia, but has sacrificed his freedom to protect her; Kaden, who meant to assassinate her but has now saved her life; and the Vendans, whom Lia always believed to be barbarians. Now that she lives amongst them, however, she realizes that may be far from the truth. Wrestling with her upbringing, her gift, and her sense of self, Lia must make powerful choices that will affect her country... and her own destiny.
Donna's thoughts: I read the first book over Christmas break and loved it. I can not wait for more.
Melanie's WoW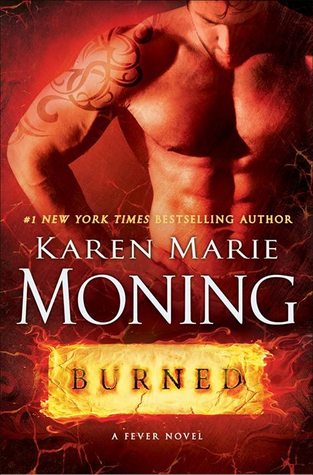 Burned (Fever #7)
by Karen Marie Moning
Release Date: 20th January, 2015
It's easy to walk away from lies. Power is another thing.
MacKayla Lane would do anything to save the home she loves. A gifted sidhe-seer, she's already fought and defeated the deadly Sinsar Dubh—an ancient book of terrible evil—yet its hold on her has never been stronger.
When the wall that protected humans from the seductive, insatiable Fae was destroyed on Halloween, long-imprisoned immortals ravaged the planet. Now Dublin is a war zone with factions battling for control. As the city heats up and the ice left by the Hoar Frost King melts, tempers flare, passions run red-hot, and dangerous lines get crossed. Seelie and Unseelie vie for power against nine ancient immortals who have governed Dublin for millennia; a rival band of sidhe-seers invades the city, determined to claim it for their own; Mac's former protégé and best friend, Dani "Mega" O'Malley, is now her fierce enemy; and even more urgent, Highland druid Christian MacKeltar has been captured by the Crimson Hag and is being driven deeper into Unseelie madness with each passing day. The only one Mac can depend on is the powerful, dangerous immortal Jericho Barrons, but even their fiery bond is tested by betrayal.
It's a world where staying alive is a constant struggle, the line between good and evil gets blurred, and every alliance comes at a price. In an epic battle against dark forces, Mac must decide who she can trust, and what her survival is ultimately worth.
Melanie's thoughts:
I'm really excited for this, I love the series and the author and I've only been waiting 2 years for it!!
<
What's your "waiting on" pick this week?
Want to participate?
Grab the logo, post your own WoW entry on your blog, and leave your link at Breaking the Spine.