"Waiting On" Wednesday is a weekly event, hosted by Jill at Breaking the Spine, that spotlights upcoming releases that we're eagerly anticipating.
Donna's WoW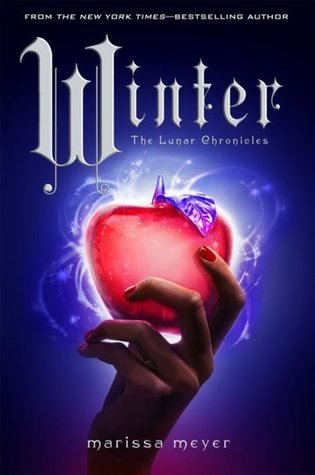 Winter (The Lunar Chronicles #4)
by Marissa Meyer
Release Date: November 10th, 2015
Here is the stunning conclusion to the national bestselling Lunar Chronicles, inspired by Snow White.
When Princess Winter was thirteen, the rumor around the Lunar court was that her glamour would soon be even more breathtaking than that of her stepmother, Queen Levana. In a fit of jealousy, Levana disfigured Winter. Four years later, Winter has sworn off the use of her glamour altogether. Despite her scars, Winter's natural beauty, her grace, and her gentleness are winning admiration from the Lunar people that no amount of mind-control could achieve.
Winter despises her stepmother, but has never dreamed of standing up to her. That is, until she realizes that she may be the only one with the power to confront the queen.
Can Cinder, Prince Kai, Scarlet, Wolf, Cress, Thorne, Princess Winter, and the palace guard Jacin find their happily ever afters? Fans will LOVE this amazing conclusion to the series.
Donna's thoughts: I'm so excited for this book. I adore the series and after reading Fairest, I'm even more excited to get Winter's story. I will however be sad to see it end =(
Melanie's WoW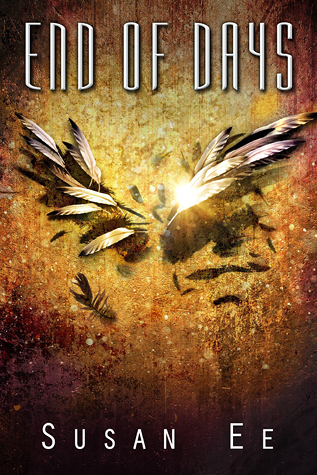 End of Days (Penryn & the End of Days #3)
by Susan Ee
Release Date: May 12
th 2015
End of Days is the explosive conclusion to Susan Ee's bestselling Penryn & the End of Days trilogy.
After a daring escape from the angels, Penryn and Raffe are on the run. They're both desperate to find a doctor who can reverse the twisted changes inflicted by the angels on Raffe and Penryn's sister. As they set off in search of answers, a startling revelation about Raffe's past unleashes dark forces that threaten them all.
When the angels release an apocalyptic nightmare onto humans, both sides are set on a path toward war. As unlikely alliances form and strategies shift, who will emerge victorious? Forced to pick sides in the fight for control of the earthly realm, Raffe and Penryn must choose: Their own kind, or each other?
Melanie's thoughts:
I'm desperate for this book! Kind of sad that it will be the end but so looking forward to reading it =)
<
What's your "waiting on" pick this week?
Want to participate?
Grab the logo, post your own WoW entry on your blog, and leave your link at Breaking the Spine.